Echo's Bones/Were Turned to Stone, 2020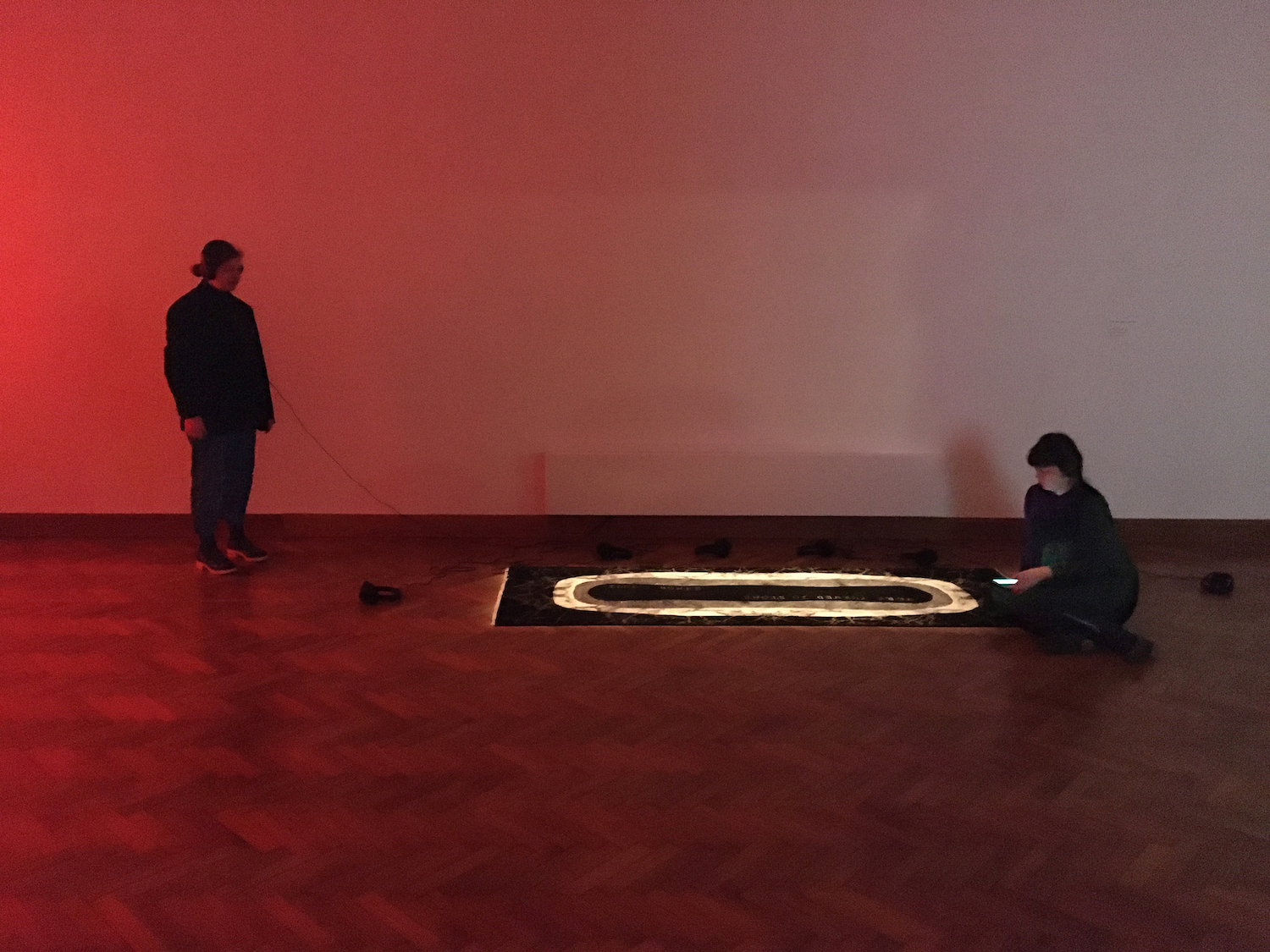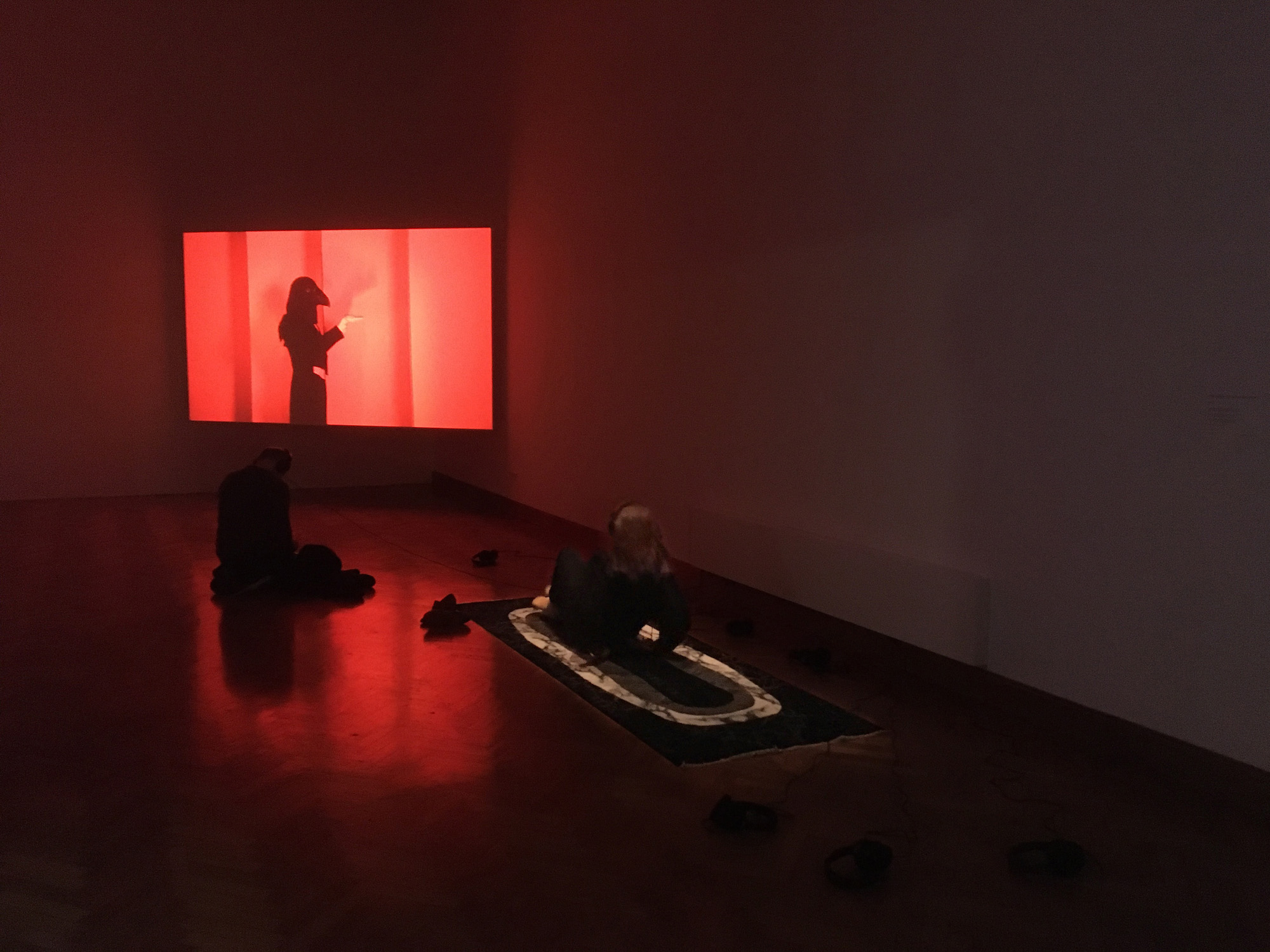 Echo's Bones/Were Turned to Stone is an installation consisting of a sound piece and a hand-knotted rug designed by the artist. Originally, you could listen to the sound piece with headphones, while sitting or lying on the rug, but Covid-19 made this impossible for now.
This work is inspired by Torfs' deep interest in the process of reading and writing. In Greek mythology, as related in Ovid's Metamorphoses, Echo is a loquacious mountain nymph. She offends the goddess Juno by keeping her in conversation, so preventing her from spying on one of Zeus' lovers. Juno punishes Echo by depriving her of speech, so that she can only repeat what others say. Lonely and abandoned, she dies in a cave. Her bones turn to stone, but her voice lives on and doubles every sound.
in this work you hear the voice of a female character, who seems to organize her thoughts into an anaphoric chain of endless associations, references and facts. A collage of short anecdotes about the lives and deaths of artists, writers, actors, singers, artist's models, film directors and composers such as Georgia O'Keeffe, Robert Bresson, Lucia Joyce, Alexandre Dumas, Elsa von Freytag-Loringhoven, Samuel Beckett, Berthe Morisot, Erik Satie, Delphine Seyrig, Ovid, Mary Wollstonecraft, Isamu Noguchi, Lina Bo Bardi, Honoré de Balzac, Hilma af Klint, Edgar Allan Poe, Billie Holiday, and numerous others. Her countless enumerations alternate with sighs and groans, which then turn into factual descriptions of the functioning of the human body or the condition of the planet. Seemingly unconnected stories begin to form patterns. As long as she speaks, she exists. Or, against death, what consolation, if any, is art?