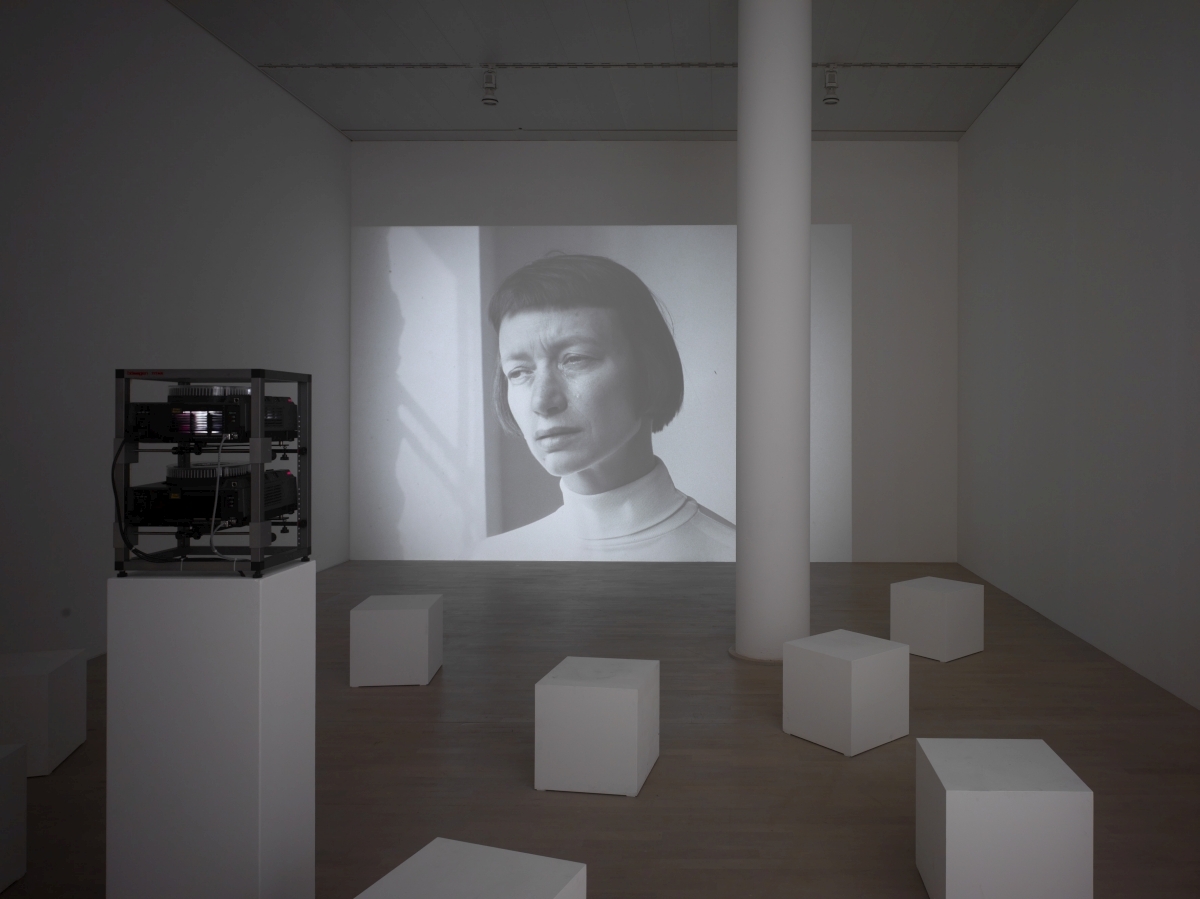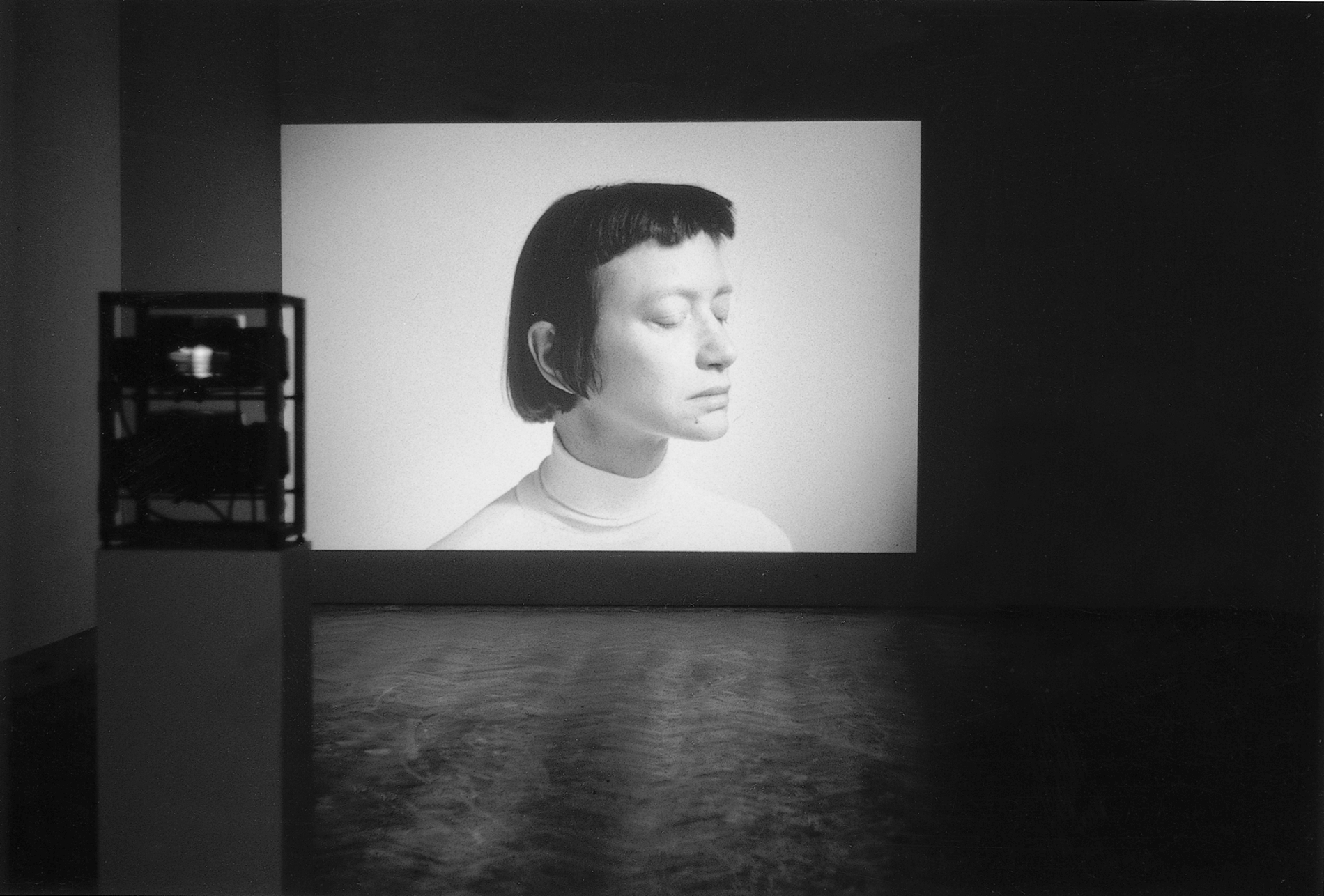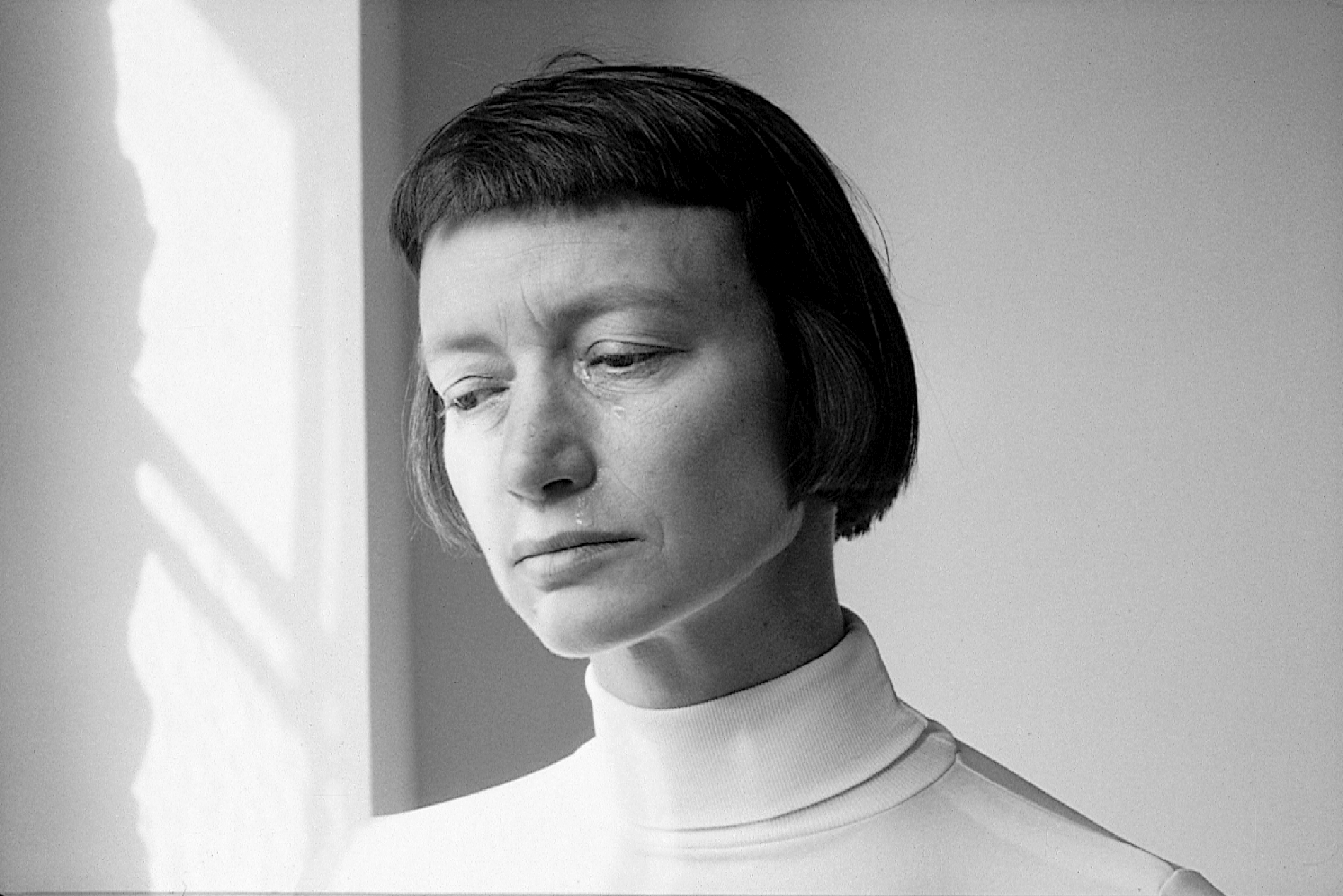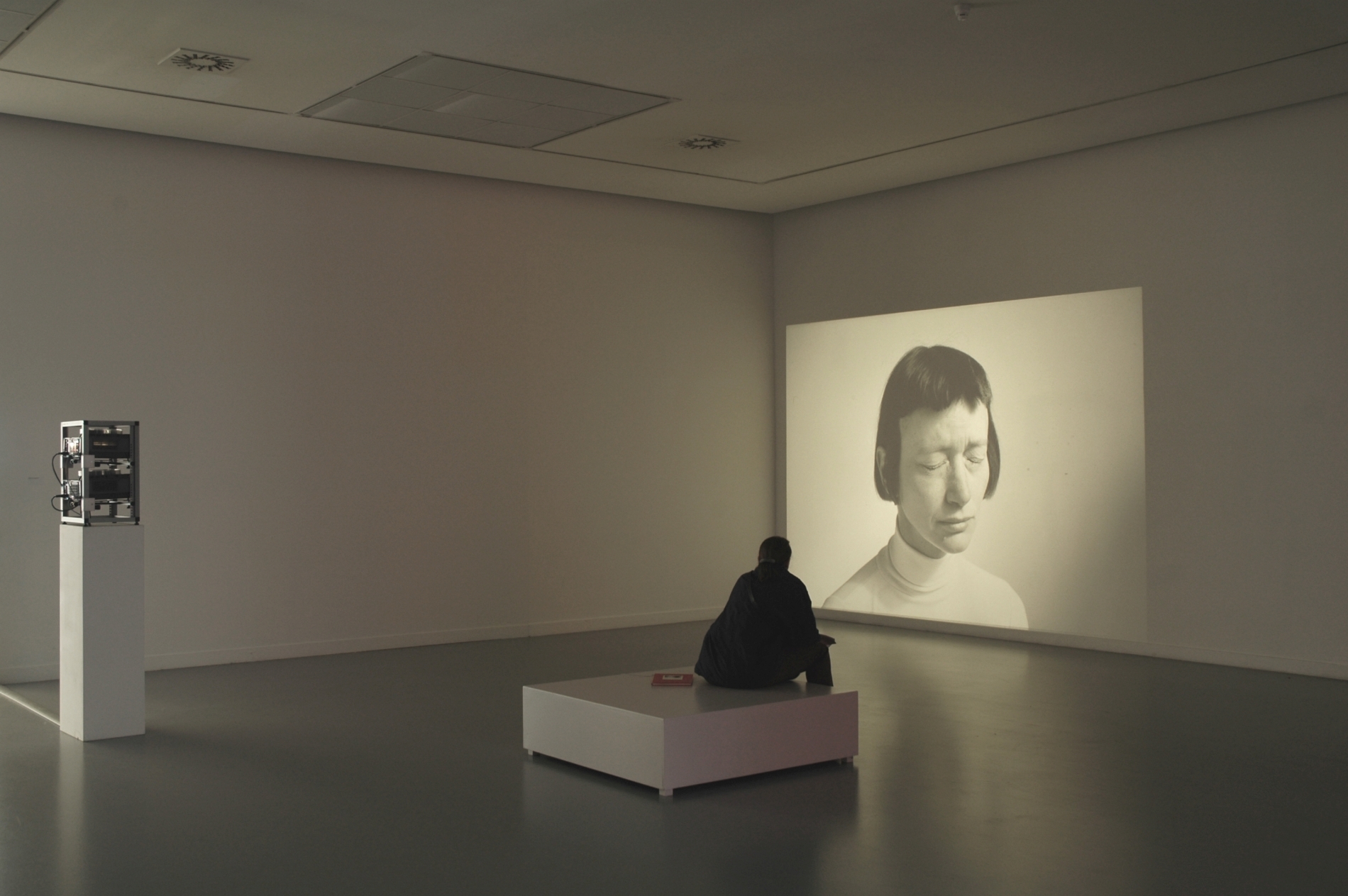 What strikes me about a trial is the deluge of words around a silence. 'Did this woman kill her husband?' For days the truth is sought, while the woman knows it and allows herself to be entrapped, attacked and defended. Every work of art is conceived like this, around a silence – a silence which knows but which keeps the secret for the sake of the lie it fears, that turns it inside out, depriving it of its support.
(Georges Perros, 'Papiers collés,' 1960)
Think of Joan of Arc and you think of an androgynous heroine, Carl Theodor Dreyer's and Robert Bresson's marvellous films, a perverse question-and-answer game, a tormented body, a fraught symbol…
What happens when an artist with all this at the back of her minds takes a look at the historical sources? What images do they conjure up?
Ana Torfs's slide projection shows a series of black and white portraits of a young woman. Her face conveys suffering. From time to time, the series is interspersed with texts containing questions: quotes from the inquisition trial held against Joan of Arc during the 15th century.
The process of identification, to which one is naturally inclined as a viewer, gets stuck. Through the utmost sobriety of the setting, the extreme simplicity of the pose, one reverts to what one had almost forgotten: that a young actress simply was asked to pretend.
What ultimately remains is a series of questions: not the perverted questions of the inquisitors— for they had prepared 'her' answers in advance —but rather open questions, which have to remain unanswered.
The title 'Du mentir-faux' (About Lying Falsehood) is not a quote, but it alludes to the tautological style of medieval texts which is so alienating to a contemporary audience. Joan of Arc 's prosecutors kept making use of notions like 'fiction mensongère' (mendacious fiction) or 'feindre mensongèrement' (mendaciously pretending). 'Du mentir-faux' can also be understood as a reference to the impossibility, in spite of all the testimonials and documents, of getting at the truth, or in a broader sense to the insoluble tension between fiction (constructing, pretending, lying…) and genuine reality.
(Catherine Robberechts, 2000)