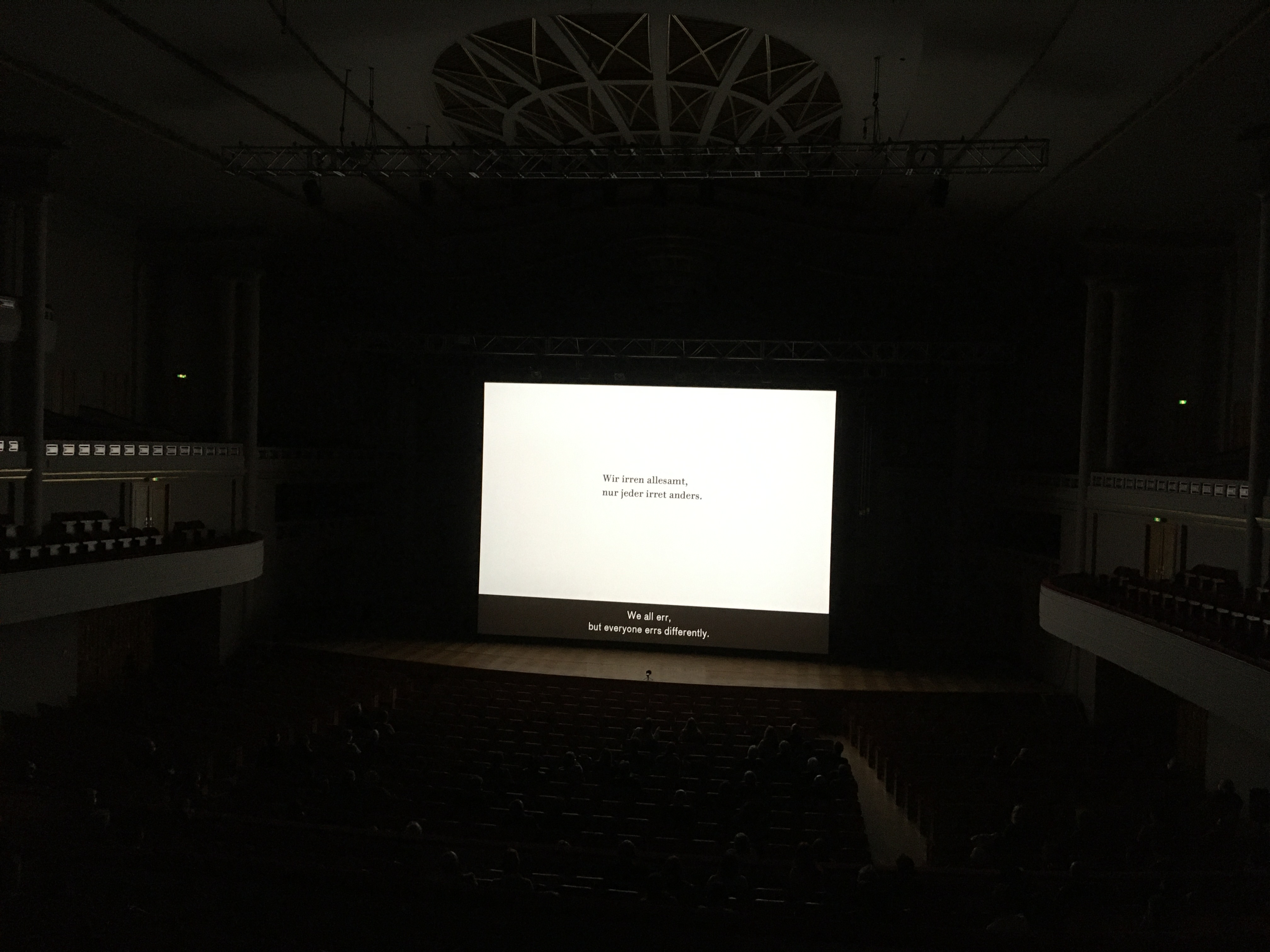 Ana Torfs made her first and only feature film, Zyklus von Kleinigkeiten (Cycle of Trifles), in 1998. She based her movie on Ludwig van Beethoven's so-called conversation notebooks, notebooks that allowed his visitors to communicate with the famous composer after his hearing deteriorated dramatically in 1818.
This film was originally to end with the riddle canon Wir irren allesamt, nur jeder irret anders (We all err, but everone errs differently), sung by some actors from Torfs' film. It is the last composition Beethoven wrote, in December 1826. Due to circumstances, this scene died in the final editing of her film, something Torfs has always regretted. This project with Ictus, Wir Irren, originates in the first place from this loss.
Without the digitisation of Zyklus von Kleinigkeiten by the Royal Belgian Film Archive and Eye, Dutch Film Archive, this collaborative project would not have come about.
Two composer-performers, Jean-Luc Fafchamps and Aurélie Nyirabikali Lierman, come together with Lucy Grauman, George van Dam and Géry Cambier for an informal musical performance. The musicians who play and sing invite the audience to their exploration of Wir irren allesamt, nur jeder irret anders. This speculative, cryptic and playful exercise inevitably leads to a musical fiction, like an unforced happening between friends in the living room.
This project was conceived by Ana Torfs for a small audience of up to 140 people, who would sit on stage during the musical part by Ictus, around the musicians, in an intimate setting. A white cloth would have hung on the edge of stage and auditorium, as a neutral background in front of which the musicians would sit. After the concert, the audience would have gone to the main auditorium, where they would have chosen their own seat and the film would be projected on the same white screen. Because of the Covid-19 pandemic, this minimalist scenographic concept had to be adapted.
"Wir irren" premiered on 18 February 2020 in deSingel, Antwerp, and the project also took place in Bozar, Brussels, on 6 and 7 October, after having been postponed due to the ongoing COVID-19 pandemic.